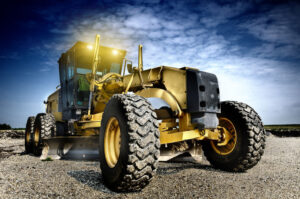 Carolina Septic Pro provides professional land grading services for residential and commercial properties in and around the greater Charlotte area. Serving thousands of happy customers with years and years of experience, our licensed and bonded land grading contractors are here to help you complete the most important stages of the construction process on time and without breaking the bank.
Charlotte Area Land Grading Company
From Monroe, NC to Salisbury, NC, Newport, SC, Rockhill, SC, and everywhere in between, we are a land grading company that knows Carolina soil better than any other contractor in the area. Our leveling and land grading services are highly sought after, with all the equipment and personnel necessary to move earth, grade land, and prepare your property for safe construction.
Yard Resloping Services
As a septic specialist, the Carolina Septic Pro team is well-versed in yard sloping and understands how critical a slight grade can be to the safety of a residential or commercial property. In one of the most important steps of the land grading process, we can help you identify the best slopes that your property can implement for easy water draining and thousands of dollars of damages avoided by doing so.
Land Clearing Contractor
Of course, in order for our experts to level and reslope your property, it will need to be cleared first. Whether you are looking for a total demolition of existing features or would like to maintain bits or pieces of your property, we can clear the land of any unwanted rocks, trees, shrubbery, or structures.
Why work with Carolina Septic Pro?
Always going above and beyond our client's expectations, Carolina Septic Pro is a reliable land grading contractor that can help with many of the other steps involved in the construction site preparation process. For a free consultation on your residential or commercial land grading, sloping, or clearing project, please contact us today to learn more.